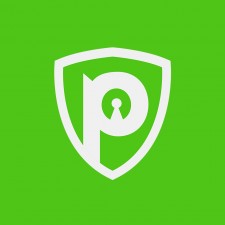 As the COVID-19 epidemic, now turned into a pandemic, spreads, leading global brands such as PureVPN make all the necessary efforts to practice the important safety tips recommended by WHO
HONG KONG, March 19, 2020 (Newswire.com) - The COVID-19 Novel Coronavirus is not an epidemic anymore, as the virus has now spread its roots in over 120 countries across the globe, affecting the lives of over 120,000+ people and resulting in 4,000+ deaths. Recently, it has been declared as a global pandemic by the World Health Organization.
Since it is now a pandemic and affecting hundreds of thousands of people globally, corporations are taking their stand against it and playing their role in their respective ways. For instance, giants like Google Inc., amongst many others, have announced a work-from-home policy for their North American employees. Similarly, some other leading brands like PureVPN are also encouraging the same as well as making added efforts to spread safety and precautionary tips, especially for travelers abroad. After all, panic traveling is one of the primary reasons behind the consistently fast proliferation of the virus from Wuhan, China to the rest of the world.
Amidst the outbreak, the World Health Organization has issued some precautionary measures against the virus. For instance:
People should wash hands at least 20 seconds with alcohol-based rubs or wash them with soap and water.
A distance of at least 1 to 3 meter should be maintained from people who are coughing or sneezing.
Nose and mouth should be covered with a mask
People should avoid touching their mouth, nose or eyes as it may further spread the virus
People remain at home if they are feeling sick
Large gatherings and events should be avoided
PureVPN has mentioned a complete list of safety and precautionary measures on their blog.
It is imperative to understand that the virus is serious, and it shouldn't be taken lightly. As for now, it has affected not only the human lives but also wreaked havoc in many industries like the travel industry and more.
Therefore, people should stay cautious. After all, "precaution is better than cure."
Source: PureVPN
Share: