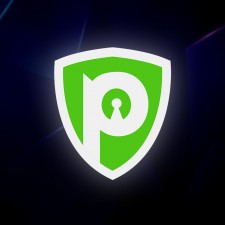 PureVPN is closing the books on this year's craziest Black Friday VPN deal. Hence, the leading VPN provider urges users to make haste.
HONG KONG, December 1, 2019 (Newswire.com) - It's easy to guess that a warm and delicious Turkey dinner can infuse the desire for extreme shopping. Realizing this trend, retailers have also tried stoking this desire by offering mouth-watering deals on Black Friday.
Keeping the spirit alive, PureVPN, a leading VPN provider, has also kicked off the Black Friday sales day with an unbelievable 88% off on its 5-year plan, which translates into only $79. Minus the deal and it would cost $657. But since not all good things last forever, the astounding deal is also not going to stay for long.
The sales day is observed across the globe on the last Friday of every November, right after Thanksgiving Day. It is because of the holiday that shoppers get to make the most of the opportunity by going all out on their shopping spree.
National Retail Federation Retailers further establishes the fact with its findings that over 174 million people shop both offline and online throughout Thanksgiving Day until Cyber Monday.
Since retailers are already aware of the opportunity, they offer unbelievable bargains on a wide variety of goods as well as services, including software, tools, electronic appliances, apparel and more. In fact, retailers go as big as offering over 80% off on their most popular stuff.
The Black Friday VPN deal offered by PureVPN is truly unbelievable in the sense that no other VPN provider is currently offering a plan as extensive as the 5-year subscription. Therefore, users are urged to grab it before they lose it forever.
Source: PureVPN
Share: