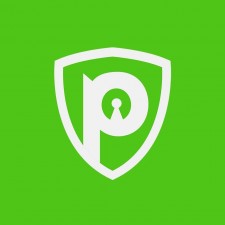 Does PureVPN keep logs of its users' private data? US-based independent auditor says no.
HONG KONG, September 3, 2019 (Newswire.com) - Nearly all VPN providers say they don't log information, but only a few have gone the extra mile to validate their claims. Hong Kong-based PureVPN is the latest to join the ranks of proven no-log VPN services by a third-party audit.
Altius IT audited PureVPN's servers, server configurations, and system logs to examine their no-log status. According to its findings, the VPN provider doesn't keep any data that could lead to a specific person and activity getting identified. The complete audit report is available for PureVPN's users in the member area. 
Why a No-Log VPN?
Without a VPN, a user's traffic is routed via their ISP who can see just about everything they are up to online. Sometimes they even share this information with government agencies and advertising companies.
When one connects to a VPN, ISPs can no longer view the websites they visit, files they download, and the services they use. However, the VPN provider can now record anything that passes through its servers, like IP address, browsing history, etc.
For this reason, it's important to opt for a VPN provider that doesn't store any connection and usage logs. After all, this information could be used by interested third-parties to identify you.
PureVPN: A True No-Log VPN
PureVPN's Privacy Policy states, "We DO NOT keep any record of your browsing activities, connection logs, records of the VPN IPs assigned to you, your original IPs, your connection time, the history of your browsing, the sites you visited, your outgoing traffic, the content or data you accessed, or the DNS queries generated by you."
By risking its reputation and receiving a no-log certification, PureVPN has proved that user privacy and security is their foremost priority. As such, you can be sure that your online activities while using this VPN provider are completely safe from disclosure.
Source: PureVPN
Share: