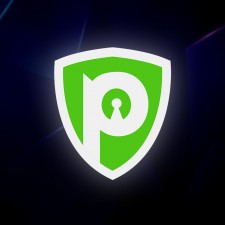 World's fastest VPN service plans to go all out this Black Friday with an unbelievable deal: 88% off on the Five-year Plan.
HONG KONG, November 26, 2019 (Newswire.com) - PureVPN never ceases to amaze VPN users across the globe with its incredible offerings and discounts. The premium VPN provider is set to bring the most anticipated VPN Deal this Black Friday with its popular Five-year Plan.    
This adds up to the already many reasons to love the VPN service even more. The service already boasts a 4.8 rating on Trustpilot, the highest among leading VPN providers. And to top that, it has delighted savvy streamers with the introduction of Disney+, as well as seven Netflix libraries, including the U.S., U.K., Canada, Australia, France, Japan, as well as Germany.
PureVPN has recently unveiled its Black Friday VPN deal, offering its blockbuster five-year plan at an unbelievable price of $79. The deal translates into $1.31 per month. For those who are budget-conscious and want the full value for money, it is definitely the best deal of the year.
Besides the craziest savings, the premium VPN service packs a boatload of benefits:
Complete privacy of internet activities, including downloading, browsing and online transactions, because PureVPN is a no-log-certified VPN provider.
Highest level encryption that offers security against data theft in the event that a user connection is hijacked or corrupted.
Fastest speeds across 140 countries and 180+ locations. The VPN provider boasts 2,000+ international VPN servers, all optimized for better speeds and performance.
Privacy-centric features that ensure round the clock anonymity, such as an Internet Kill Switch, IPv6 leak protection, DNS leak protection, WebRTC leak protection, Secure Wi-Fi (Android), and more.
The 88% off on PureVPN's five-year plan is a limited time offer. Therefore, users who are planning to make a switch from unreliable services or those who are new to the VPN are advised to make haste.
Source: PureVPN
Share: