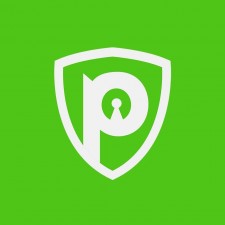 Building on the adage "action speaks louder than words," PureVPN offers 12 free monthly VPN accounts on every subscription on this Safer Internet Day.
HONG KONG, February 10, 2020 (Newswire.com) - ​Safer Internet Day started as an initiative that initially covered very limited geographical boundaries. Fast forward to 2020, the initiative by the EU Safeborders has turned into a global phenomenon, as hundreds of countries are now celebrating it.
SID aims to educate kids and adults alike on the importance of internet privacy and data security. To help the community channelize its focus on privacy, SID continues with the tradition of picking a theme for the day. This year, as well, it has selected last year's theme, "Together for a better internet."
SID partnership network has been growing continuously over the years. New partners join the initiative to raise internet privacy awareness by launching resources or conducting events and activities. PureVPN is one such global partner that contributes to the betterment of the internet by raising awareness of internet safety.
Every year, PureVPN updates its resources and even publishes new blogs on topics covering internet security tips, internet safety basics, tips for kids against cyberbullying or online predators, malware protection practices, and Wi-Fi eavesdropping prevention, to name a few.
The VPN provider doesn't stop at that. It, in fact, has taken the activity to the next level by offering free monthly accounts. The VPN service is running a Buy 1 Gift 12 campaign that allows premium subscribers to get 12 free monthly accounts, worth $131, and gift it to their friends and family so they can also enjoy safer internet.
The VPN provider is also running good discounts on its extended premium plans, which would allow users to save up to $180.
The advancements in technology have although brought many conveniences to the users' life. However, it has also given rise to an incredible number of cyber threats. Campaigns like Safer Internet Day are initiated to bring awareness to the masses and help them avoid the consequences of such risks.
Source: PureVPN
Share: