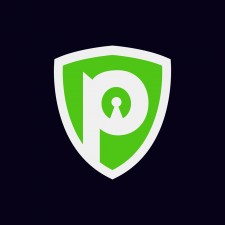 The industry's top-tier VPN provider delivers a multilingual experience to its global users by rolling out its browser proxy extension in seven popular languages.
HONG KONG, August 25, 2020 (Newswire.com) - In addition to English, PureVPN's Chrome proxy extension is now available in seven of the most demanded languages: French, German, Turkish, Japanese, Spanish, Russian, and Korean. PureVPN has over a decade of experience in the industry, and to top that off, an overwhelming presence as a top-tier VPN provider. The latest multilingual update of PureVPN's Chrome extension denotes the VPN provider's true commitment to one of its core values: User-centricity.
PureVPN's proxy service is already a hit extension on the Chrome web store. The proxy extension has garnered over 200,000 users from across the globe with a stellar 4.5 rating aggregated from 2400+ reviews. The proxy service comes with a robust set of features including 25+ unlocked locations, 33+ geo-restricted web streaming services (Netflix, Amazon Prime, Disney+, etc.) and WebRTC leak protection that protects a user's real IP from being exposed. Users can log in to the extension via a premium account or a free 7-day trial account.
Localization is a necessity for every brand in the tech-dominant era, where the content is available to the global audience. To increase the retention and engagement of Internet users, global brands like PureVPN invest generously on content localization. According to experts, 49% of marketers agree that they have seen an increased return on investment on advertising to the geo-targeted audience. Similarly, the same study reveals that the lack of app content localization may result in a loss of 8% to 13% of the users.
Source: PureVPN
Share: