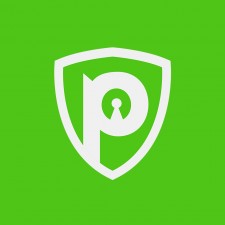 As the pandemic leaves streets and workplaces around the globe are deserted while giving rise to work from home culture, PureVPN promises its users a premium customer support experience 24/7.
HONG KONG, March 20, 2020 (Newswire.com) - The Novel Coronavirus has reached a pandemic status, causing more people to stay holed up in their homes. In fact, some countries have gone in a complete lockdown mode, forbidding anyone from crossing the borders. Since people aren't leaving their homes out of the Corona fear, they are spending more time with their family and beating boredom by keeping themselves occupied online. In these hard times, PureVPN is making sure its global user-base doesn't come across any inconvenience while using the VPN service for secure and anonymous browsing.
Ever since the corona outbreak has deepened its roots, more and more companies are opting for remote working. After all, it is one of the ideal precautionary measures against the contagious COVID-19 that spreads at an exponential rate. To date, there are over 200,000 cases of Corona infection, with at least 8,000+ deaths as reported by the WHO.
It is now more than necessary for online service providers like PureVPN to ensure seamless service across its user-base. Work from home may be a convenient option for businesses to continue with their day to day operations and keep economies from collapsing. However, threat actors have also become more than active in exploiting the pandemic and causing more disruptions. Here, VPN services play their role in providing users with an online shield against threats like hacking and identity theft. Moreover, the services also help users overcome content blocks and enjoy streaming while holed up in their homes.
PureVPN is making sure that its global staff also stays safe in their homes, while also providing dedicated 24/7 customer support remotely to serve their users better.
Source: PureVPN
Share: