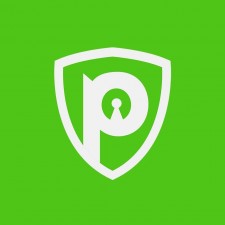 The leading VPN service is about to close the door on its Early Black Friday deal. Get the 3-year Plan for the price of one before time runs out.
HONG KONG, November 20, 2019 (Newswire.com) - Early Black Friday deals are akin to an appetizer for bargain hunters across the globe. Yet it is enticing enough to reach record sales figures even before the mega sales day itself. VPN users who are in search of early access deals may need to make haste because the leading, no-log certified VPN provider PureVPN is going to end its incredible Early Black Friday deal soon.
Pre-Black Friday deals provide an excellent opportunity for internet users, especially VPN users, to notch up their online data security. Besides, Black Friday, Cyber Monday and the Holiday season, in general, see an abnormal spike in cybercrime activities. According to a 2018 threat report, 57% of the total 16 million endpoints encountered cyberattacks last year. In fact, the attempts were way above the average threshold in 2016.
By opting for the VPN services they trust and at the right time, Internet users cannot only fend off cyberthreats during sales and the holiday season but also throughout the year. After all, VPN services equip users with the power of advanced encryption and anonymous IP addresses.
When combined, these two components allow users to make their data incomprehensible to any prying eyes and hide their internet activities, as well as their real location.
VPN users who are looking for fantastic VPN deals should check out PureVPN's Early Black Friday deal. By availing this offer, they can subscribe to a three-year plan for only $69 and save up to 82%. The early access deal has been up for grabs since the middle of November and is about to near its end. So, hurry and get it now by following this link: https://www.purevpn.com/vpn-deals/blackfriday​​ 
Source: PureVPN
Share: