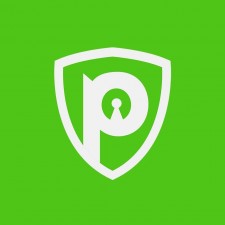 The leading VPN service provider explains how users can use both private and local network without switching off a VPN.
HONG KONG, September 20, 2019 (Newswire.com) - Virtual private networks are used across the globe for securing the data and internet activities of users. However, one problem that often troubles some VPN users is the lack of ability to go about their VPN and non-VPN activities without disabling the VPN client. But one VPN provider seems to have the perfect solution to this problem. 
VPNs create a private network over a local network by encrypting and anonymizing the network traffic of the user. As a result, users get to ensure that the data remains protected against theft while, at the same time, accessing content that isn't available in the region. However, by creating a private network, users become unable to use local sharing or services unless the VPN is disconnected.
PureVPN, the world's fastest VPN service, has revealed a quick get around to this long-standing problem, i.e., Split Tunneling. It is a smart mechanism that allows users to split their VPN and non-VPN network traffic. As a result, users can carry on their VPN activities, as well as non-VPN work, without disabling the VPN client itself.
PureVPN has this mechanism on its Windows, Android, as well as Android TV, clients. By enabling the Split Tunneling feature and selecting the app or services that the user wants to open with a VPN, only the selected app or service would use the VPN connection, while the rest of the services open on the local network.
The VPN provider has somewhat the same functionality on its iOS client, which is labeled as iOS VPN on Demand. By going through the Settings and enabling the VPN on Demand feature, iOS users can select the services that should be accessed with a VPN.
Source: PureVPN
Share: