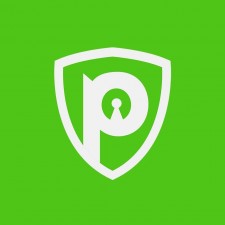 Halloween brings not only fun and frights every year. It also summons exciting VPN deals and discounts that bargain hunters can't resist haunting.
HONG KONG, October 18, 2019 (Newswire.com) - Halloween isn't all about feasts, frights, scares, and treats. In fact, it is the time of the year that reawakens bargain-hunters from their slumber, compelling them to seek the best tech deals. It is when tech companies, from giants to small businesses, open their virtual doors for an insane shopping extravaganza. PureVPN is one such name, known for offering craziest Halloween VPN deals. And this Halloween, VPN users can expect the same or more from the leading VPN service.
Proxy and virtual private networks are used across the globe. In the first quarter of 2018, 30% of penetration was reported from the Asia Pacific region, followed by Latin America (23%), Middle East & Africa (20%), Europe (18%) and North America (18%). The application serves a wide range of purposes such as it allows users to access entertainment content and access social media apps. It also lets users browse anonymously, enables them to access and download files over p2p services, and helps them to use VoIP services from regions where they are unavailable.
Since Halloween brings horribly-good deals and discounts, VPN users turn to the internet to seek the best money-saving deal. Keeping the tradition alive, PureVPN is all set to shock its users once again with the sky-high bargains.
The VPN service provider offers three different plans and provides crazy discounts on each plan, allowing users to save as much as $100, or even more.
Last year, the VPN service broke the preceding year's sales record by a crazy margin. Keeping that in consideration, it is to be expected that PureVPN would once again go above and beyond to achieve new milestones, and make more internet users feel safe when they browse the web.
Source: PureVPN
Share: