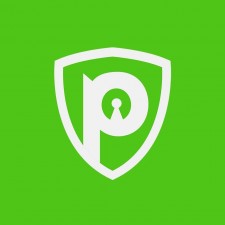 There's much more to a VPN than secure online transactions and access to country-specific online content, says the world's fastest VPN provider.
HONG KONG, August 29, 2019 (Newswire.com) - The travel and tourism industry is growing at a rapid rate. In fact, it is contributing a whopping $8.27 trillion USD to the global economy. Such facts and figures may be surprising, but they have been profoundly discussed among many travel communities. What people rarely consider is the list of internet-related problems that users tend to face during their trip abroad. PureVPN, a leading VPN provider, has given not only useful insights into those problems but also a solution that comes pretty cheap.
The rules and regulations related to the access and usage of the Internet vary globally. Countries like the U.S., U.K., Canada, Hong Kong, and Singapore, to name a few, have relaxed internet laws. While some countries like Saudi Arabia or Iran have internet laws that tend to infuriate the netizens, especially expats or frequent travelers.
Apart from internet laws, cyberthreats are also a considerable source of concern. Cyberthreats may range from malware infections and data thefts to corporate espionage and network infrastructure damage.
The simple solution to some of the most concerning internet-related problems is a virtual private network, says PureVPN. The VPN provider further details the ways a VPN can help travelers, as well as expats, with their daily online needs. For instance:
It helps users connect to free Wi-Fi hotspots and make online transactions, all the while protecting their data against threats like data theft.
It also allows users to cover their online tracks while using the internet in a region that has internet monitoring or data retention laws.
It enables users to bypass content blocks, firewalls, and online censorship without raising any flags.
It lets users spoof their IP address and get around price discriminations, which can result in finding goods and services at a discounted price.
It can help users to bypass speed throttling and tap into better and faster internet speeds.
PureVPN also mentions that a VPN's potential isn't limited to the benefits listed here but goes beyond that. Since the majority of travelers use a smartphone for accessing the internet while on the go, VPN providers like PureVPN offer user-friendly Android and iOS apps to safeguard users' data and privacy. 
Source: PureVPN
Share: