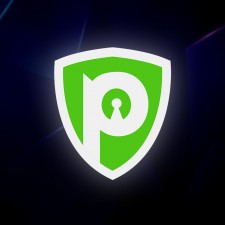 The premium VPN provider is going to treat VPN users across the globe with 88% savings on its most popular plan
HONG KONG, December 2, 2019 (Newswire.com) - In terms of sales, Cyber Monday runs in parallel with the most popular sales day of the year, Black Friday. In fact, the former is going to take the lead soon since it has been experiencing a continuous rise in sales with each passing year. It is further proven by Adobe Analytics, which reported last year that the sales day broke the U.S. record with $7.9 billion sales, which was slightly ahead of the expected $7.8 billion sales.
On this equally lucrative sales day, PureVPN is offering an unbeatable Cyber Monday VPN Deal that freedom-loving and privacy-conscious users would find hard to resist. Their popular 5-year plan is up for grabs for as little as 11% of its actual cost.
This means that bargain hunters and savvy users alike can now save as much as $578 and avail the 5-year plan for just $79, i.e., $1.32 per month. The deal, which offers a massive 88% discount, takes the crown when compared to the Cyber Monday deals of other VPN providers.
For starters, no other VPN service is offering a bargain as big as PureVPN. In fact, the current industry average for BFCM discounts goes as high as only 66%. More importantly, other premium VPNs are offering no more than a 3-year plan, so PureVPN believes it is probably the only one that is offering a plan as extensive as five years.
With all the discounts and extensive offerings in its arsenal, PureVPN seems to be on its way to a Cyber Monday takeover. Since Cyber Monday is a one-day sales event like Black Friday, it is advised that VPN seekers avail the deal before the time runs out. 
Source: PureVPN
Share: