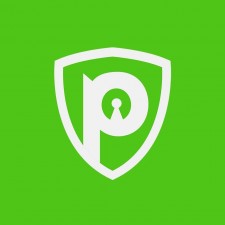 The world's biggest cycling event is underway, and PureVPN enables fans to catch the action live online at high speeds.
HONG KONG, July 12, 2019 (Newswire.com) - Millions of cycling enthusiasts from hundreds of countries around the globe are tuning in to watch the Tour De France 2019 ​— one of the Grand Tours in cycling — which commenced on July 6 and will come to a close on July 28.
The latest edition of the Tour De France is featuring 22 teams and a total of 176 riders. Geraint Thomas, who is the reigning champion of the cycling event, faces stiff competition by the likes of Nairo Quintana, Adam Yates, Romain Bardet, and Thibaut Pinot.
Why Does Streaming Slow Down Internet Speed?
Video streaming is one of the most bandwidth-intensive activities anyone can indulge in online. As such, many ISPs resort to the practice of intentionally throttling a user's connection, especially during peak times to maintain a stable service for everyone.
But how do ISPs know when someone is streaming? They use a method known as Deep Packet Inspection to keep an eye on their customers' browsing sessions. Luckily, VPNs can be used to get around such issues, and this is precisely where PureVPN helps.
Watch The Tour De France 2019 Without Any Buffering
Tour De France brings together the world's best cyclists for the 106th time, and fans can watch every minute of the event live online with PureVPN.
It can be set up on smart TVs, computers, as well as Android or iOS devices and boasts an extensive network of 2,000+ VPN servers in 141+ countries, including dedicated servers for streaming. 
This means that users can watch live broadcasts of Tour De France at high-speeds on any of their streaming devices, regardless of their location.
PureVPN also conceals one's actual IP address and identity, so that bandwidth throttling can be avoided for a smooth and hassle-free streaming experience.
Source: PureVPN
Share: