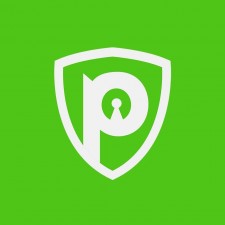 The premium VPN provider is offering a mind-blowing offer on its most popular extended plan, i.e., a three-year plan for the price of one.
HONG KONG, November 12, 2019 (Newswire.com) - PureVPN will be starting the second week of November with an early access deal on one of its most demanded premium plans: three-year plan. Starting today, VPN users across the globe can get early access to the extended plan and get it at the price of one, i.e., $69.95. By availing the deal, users can ensure secure online transactions during holiday seasons and, at the same time, enjoy their favorite flicks at the fastest streaming speeds.
Virtual private networks play a more critical role than ever in a netizen's life. It equips users with the right tool to fend off cyberthreats, like data theft as the result of a breach. It further empowers users across the globe to "anonymize" their activities on the web. VPNs can also add value in a plethora of ways, such as getting around online censorship, comparing and finding cheap flight tickets, accessing games in countries where they are not yet available and more.
November is the perfect month for deals and bargains, allowing netizens to find their desired products and services at massive discounts. However, such grand discounts are introduced for a limited time only, especially the early access deals. It is advisable to avail of such "infrequent" opportunities right away or wait until next year.
By availing the three-year plan at $69.95, PureVPN users would also get access to:
2,000+ servers in 140 locations
Unlimited bandwidth for streaming and downloading
Seven Netflix regions (U.S., U.K., CA, DE, JA, AU, FR)
Internet Kill Switch for round the clock privacy
Dedicated IPs from seven countries (U.S., U.K., CA, DE, HK, MT, SG), offered separately as an add-on.
Port forwarding for seamless remote access. It is offered separately as an add-on.
Users can avail the deal by following this link: https://www.purevpn.com/vpn-deals/blackfriday
Source: PureVPN
Share: