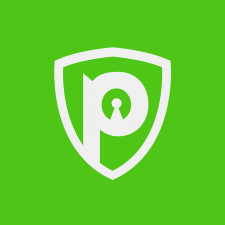 A cybersecurity professional shares a list of incredible pen-testing tools that find vulnerabilities in systems, networks, and web servers.
HONG KONG, December 21, 2020 (Newswire.com) - The PureVPN blog is a community-centered platform where the leading VPN service provider shares useful resources and insights into the many aspects of cybersecurity, internet privacy, and freedom. The blog recently welcomed Luke Stephens, a cybersecurity specialist, and bug bounty hunter, as a guest post contributor where he shared the best cybersecurity practices, tools, and resources for 2021.
PureVPN is well-known for onboarding leading cybersecurity experts to gain an insight on the evolving cybersecurity trends and the future of cybersecurity. Their cybersecurity interview series speaks with influential experts of the industry.
The recent addition to their cybersecurity series is by Luke Stephens who kicked off a detailed post on The Best Hacking Tools of 2021. The essay features the most commonly used tools that ethical hackers and penetration testers use to find vulnerabilities and exploits into operating systems, corporate networks, wireless networks, and internet web servers. The list highlights popular tools like Burp Suite, which the contributor comments as the "ultimate web hacking tool."
Upon in-depth discussion, PureVPN discovered that Burp Suite acts as a vulnerability scanner that can discover exploits into web proxies and servers. For instance, it can intercept the data packets sent between a users' device and the web server, intruding even on the HTTP(S) connections. Luke further highlights the basic usage of the tool in the blog, along with details regarding some of its functionalities. The Best Hacking Tools of 2021 is divided into a four-part series where the professional bug bounty hunter will share similar tools with their basic usages and key functionalities.
PureVPN's cybersecurity interview initiative is an ongoing series that invites prominent figures on a regular basis. To stay updated with cybersecurity trends, head over to PureVPN's cybersecurity blog section.
Luke Stephens is also known as Hakluk in the cybersecurity community. Over the years, he has contributed a myriad of pen-testing tools, such as Hakrawler, to the most popular community for developers, software testers, and ethical hackers: Github. Luke is also a self-growth enthusiast, and he occasionally discusses topics like the quality of life, personal development, and aspirations. Luke also runs his personal blog and a YouTube channel where he talks about the same.
Source: PureVPN
Share: