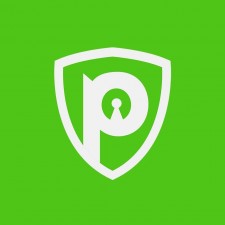 Good News for Expats: Finding Cheap Airline Tickets Has Been Made Easier with a Virtual Private Network
HONG KONG, August 20, 2019 (Newswire.com) - A cheap airline ticket is a wish come true, especially for expats who often travel to meet their loved ones at home. Surprisingly, there's a neat trick that can allow expats and every other traveler to compare airfares online and find flight tickets to their desired destinations at a lower cost. The trick is a virtual private network (VPN).
Security and anonymity are the core purposes that a VPN serves. In fact, the tool was developed to ensure data security over a remote network. As time passed and people began to explore the potentials of a VPN, more and more use cases came to the limelight. Now, users can make the most of the anonymity feature of a VPN to find cheap flights -- a trick demonstrated by PureVPN.
PureVPN presented a case study of one of its users, who happened to save $800 on his flight from Paris to the USA. In the case study, the VPN provider mentioned that the user checked the price on an online flight booking website in the web browser's incognito mode. The user changed the country version of the website, but the rate remained the same when converted to USD.
The user then logged in to PureVPN and connected to a U.S. server. He then proceeded to check the price from a U.S. IP address. Surprisingly, the new price was quoted at a significantly lower rate. Ultimately, the user was able to save 42% on his flight from Paris to the U.S. The complete case study with a tutorial can be found here.
Online price discrimination is a common practice among flight comparing and booking websites. There are several ways online flight booking websites are able to track a user's location and show prices accordingly. For instance, a user's location can be tracked easily via their IP address. Cookies are also used for monitoring the online behavior of the users and showing them customized ads.
As mentioned by PureVPN, a VPN for traveling becomes pretty handy, especially when it comes to saving hundreds of dollars on airfare. Apart from that, the tool can also enable expats and other frequent travelers to access public Wi-Fi networks safely by encrypting their online traffic. 
Source: PureVPN
Share: