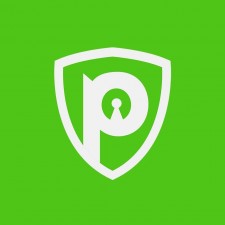 VPN giant PureVPN uproars for a secure IT framework as security breaches in the healthcare industry are expected to cost organizations $6 trillion in 2020 alone. PureVPN is a proud NCSAM champion who is actively spreading the message of being cyber smart when connecting to the internet.
HONG KONG, October 22, 2020 (Newswire.com) - It's no secret that the healthcare industry, which hosts millions of patients' sensitive data, has become a hot target for cybercriminals. A recent study reveals that nearly 90% of healthcare organizations have experienced a data breach.
As the healthcare industry relies on web applications for transmission of data, it has come to light that 100 percent of web applications connected to critical health information are vulnerable to cyberattacks.
Existing loopholes have led to an increase in social engineering attacks as ransomware attacks quadrupled in 2020. Ironically, healthcare organizations have had to pay ransom to retrieve their patient data.
According to PureVPN, "the rise in cyberattacks and valuable information falling into the wrong hands is a wake-up call for healthcare practitioners and industry giants to adopt cybersecurity measures that will help strengthen the IT infrastructure."
In the spirit of NCSAM 2020, PureVPN also urges lawmakers and cybersecurity experts to use their platform and highlight the importance of cybersecurity. The company believes that users must know the dangers lurking on the web and ways to secure their digital activities against growing online threats for a secure IT infrastructure.
Whether it's the healthcare industry or any other industry, the need for a secure IT infrastructure has never been more important than now!
Source: PureVPN
Share: