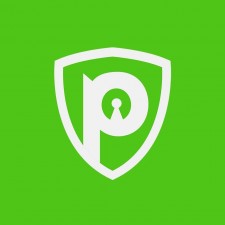 The leading VPN service takes its streaming capabilities up a notch by adding more, popular Netflix libraries.
HONG KONG, October 23, 2019 (Newswire.com) - Netflix is worth around $155.53 billion as of 2019. The streaming giant has been able to pull off such an astounding milestone because of its ever-growing content library. But much to users' dismay, its content library is split into regions, which means that every region comes with a distinct content catalog. Timely, a premium VPN service provider, PureVPN, has recently announced that it now offers access to more Netflix content libraries other than the US and the UK. By introducing Netflix Canada, Australia, Germany, France, and Japan, PureVPN users can now enjoy any of the seven Netflix content libraries from anywhere.
Cross borders content disparity is a common practice amongst online media channels as well as streaming services. Television and movie studios pour a high volume of investment into their content. In fact, even an independent movie costs tens of thousands of dollars. To ensure that the investment can make them as much revenue as possible, studios enforce strict copyright law. Apart from copyright, studios also have to keep in mind the content demand of regional markets. For instance, an American comedy might not be so humorous to the Chinese audience.
Keeping all these aspects into consideration, Netflix and other streaming services place geo limitations on its content. As a result, users can only access the content of the host country and not the content from any other region.
Users can easily watch Netflix UK, USA, Canada, Australia, Germany, France and Japan content by going through the following steps:
 Subscribe to the VPN service
Download and install the app
Connect to the desired server location
Watch Netflix​
The VPN service packs over 2,000 VPN servers in hundreds of countries. They also claim to maintain highly optimized servers that are engineered to deliver top speeds around the year. Recently, it has also received a no-log certification from a leading independent auditor based in the US.
Source: PureVPN
Share: