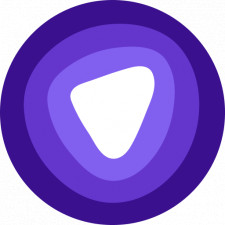 The Rebrand of the Iconic VPN and Portfolio of New Products Exemplify the Company's Vision Of Empowering Users With Safety and Consent
ROAD TOWN, Virgin Islands (British), November 11, 2022 (Newswire.com) - PureVPN has unveiled an all new visual identity as well as an addition of three new products to its portfolio. The rebrand includes a more comprehensive brand promise, brand vision, and a new brand identity for PureVPN. The all-new PureVPN, along with the new products, reflect the company's redefined strategy that is more customer-centric, empowering its users with better security and consent, allowing them to navigate cyberspace without compromising their online safety.
PureVPN's new look and feel is focused on evolving with technological innovations to create layers of privacy for users. The brand's new model is structured around two key pillars - safety and privacy. PureVPN is entering a new era of digital privacy by offering several new add-ons for a more holistic cybersecurity experience.
"I'm proud to announce that PureVPN now also has a redefined commitment, a continued promise, an unwavering purpose - for lasting impact. We're making freedoms accessible through experiences that are secure by default, private by consent and powered by sustainable connections." said Uzair Gadit, CEO of PureVPN.
Along with the brand relaunch, PureVPN has introduced PureKeep - a password manager, PurePrivacy - a social media auditor, and PureEncrypt - a file encryption tool, all powered by Pure2 - a collective of passionate cybersecurity minds.
The key elements of PureVPN's rebrand revolve around a stunning new visual identity with a deeper meaning behind each element.
The company is evolving from its iconic lock and keyhole logo to one that isn't about what the product does, it's about what the company is providing and supporting: authenticity and freedom. The white space at the center represents a personal, safe and serene space while the layers around it are a symbol of protection.
The unique shades of purple in the new PureVPN logo is an homage to their old one as well as an indication for the company's commitment to progress with ever-changing times so their users keep getting the most up-to-date privacy features. The purple will be accompanied by a warm and welcoming new color palette for other components.
The visual identity is aligned with a new brand promise:
"Powering safety and consent, for you to be YOU online."
About PureVPN:
PureVPN is committed to providing digital safety, while making sure its users have the safest and most seamless online experience. The VPN service continues serving its 3 million+ satisfied customers with 6500+ servers in 78+ countries and a network bandwidth up to 20Gbps. PureVPN is now a part of Pure² - a collective of passionate cybersecurity minds working on creating security solutions beyond just VPNs, including PureKeep, a password manager, PurePrivacy, a social media privacy platform, and PureEncrypt, a file encryption tool.
Source: PureVPN
Share: