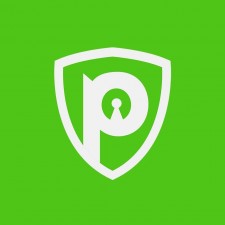 A leading VPN provider exposes the horrors of weak online safety for kids that tend to lead to cyberbullying, online harassment, fraud, blackmailing, and other pressing threats.
HONG KONG, October 10, 2019 (Newswire.com) - Parents go to great lengths to secure a brighter future for their children. However, the threats that loom the darker corners of the Internet can seriously damage those dreams. A survey conducted by Pew Research Center in 2018 found that 59% of teens in the US experienced at least one of the six types of cyberbullying: name-calling (42%), false rumors (32%), unsolicited explicit images (25%), and physical threats (16%), to name a few.
Cyberbullying is a serious digital threat that children are exposed to, but it isn't the only online threat that parents need to be aware of. Similar to cyberbullying, online sexual harassment is also seemingly common in many parts of the world. A 2017 BBC survey reported that 31% of girls and 11% boys out of the 1,559 surveyed teens experienced unwanted attention online. Similarly, 26% of the teens said that they had been a victim of online rumors.
Cyberbullying and online sexual harassment are a few of the many threats that lurk on the Internet. But all hope is not lost for parents. PureVPN, a leading VPN provider, has shared some essential guidelines for parents on how they can keep their children safe on the internet as well as secure their online privacy. For instance:
Parents should educate their children on the basic rules and etiquette of using the Internet.
Children should also be educated on the necessity of protecting their personal information.
Strong passwords should be used on social media and other such accounts for better security against data theft and the leading cyber threats such as fraud, blackmailing, harassment, etc.
Children should avoid talking to strangers online.
The VPN provider has also released a comprehensive blog with some more useful tips about kids' online safety on the internet: https://www.purevpn.com/blog/dangers-on-internet-for-children
Source: PureVPN
Share: