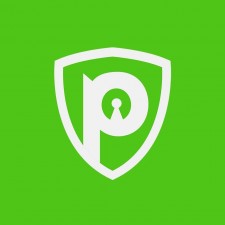 The leading VPN service is offering yet another huge discount, this time for the 12.12 sale.
HONG KONG, December 12, 2019 (Newswire.com) - East Asians can never get enough when it comes to shopping events. For the rest of the world, the buying festivities end with Black Friday and Cyber Monday. East Asians, however, rejoice as the second week of December brings them the 12.12 sale, which gives them another reason to go all out on their extended shopping spree.
Amongst the top brands that are throwing great discounts, PureVPN is also set to win the heart of the privacy-conscious masses with an incredible offer: 78% off on the 1-year plan in the regions of Taiwan, Malaysia, Hong Kong, Singapore, Macau, and China. 
The 12.12 Sale is a one-day sales extravaganza, all set to take place on Dec. 12, 2019. The event was first introduced in 2014 by two of the most prominent East Asian online marketplaces. As the event became a huge success in not only the East Asians market but also around the globe, other international brands also jumped on the bandwagon to capitalize on it.
Surprisingly, Double 12 has produced some remarkable results during the past couple of years for the sellers and shoppers alike. For instance:
Web traffic saw a five times boost during the sales day.
An order was placed in every two seconds.
The average per-person spending on 12.12 shopping was roughly around $92.
Last year, the majority of customers preferred to capitalize on the event for Christmas shopping.
2019 is going to be the first year for PureVPN to take part in the 12.12 festivities, and they couldn't have kicked it off better with a generous 78% discount on their popular one-year plan.
This translates into a super-affordable $2.47 per month, so VPN users across the globe are advised to grab the amazing offer while it lasts.
Source: PureVPN
Share: