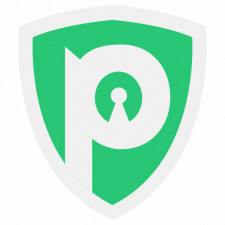 PureVPN is offering 88% off on its Cyber Monday VPN deal. This limited-time offer helps deal-hunters avail PureVPN's 5-Year plan for just $1.33/month
ROAD TOWN, Virgin Islands (British), November 28, 2021 (Newswire.com) - Mondays are notoriously considered the most dreadful day of the week, but that isn't the case for Cyber Monday. Fresh off the heels of Black Friday, this is a day when major cyber companies, like PureVPN, offer massive discounts to change the usual Monday blues into happy hues.
On any other day, PureVPN costs $10.95 per month. But since it's Cyber Monday, the VPN service is available for just $1.33 per month. The popular VPN brand is offering its 5-year plan at 88% off, pushing the cost down to just $79.95. Deal-hunters now get to make massive savings of $577.05 by grabbing this offer.
PureVPN offered 88% off on its 5-year deal just this Friday. Since it was a limited-time offer, many people may have missed out on it. In case you were one of them, don't worry, you're in luck because the company is now offering another opportunity to grab massive discounts and enhance your security and privacy on the web, all at a very small cost.
Having a VPN is no longer a luxury, it's become a necessity, especially after the Covid-19 crisis pushed thousands of people around the world into working remotely. While the network infrastructure is usually secure for most people who work in offices, the same can't be said about those working from home. Without any infosec teams keeping their data secure on the network, they are extra vulnerable while using the internet
In such cases, a VPN service, like PureVPN, protects users and helps them remain safe on the web. PureVPN offers end-to-end encryption and multiple other security features such as IP leak protection, Internet Kill Switch, and so much more.
"Our research suggests that privacy and security are much more important motivations for customers who want a VPN," Uzair Gadit, CEO of PureVPN, pointed out in a recent interview on Forbes. "The Covid-19 crisis, for example, has seen a surge in remote working, with people often connecting to the internet in public venues on unsecured networks, where their security, if not protected by a VPN, can easily be compromised."
If you're considering investing in your digital security, now is the best time to do so. With PureVPN's 88% Off Cyber Monday offer now live, deal hunters are advised to grab it before it expires and save an astounding $577.05.
Source: PureVPN
Share: