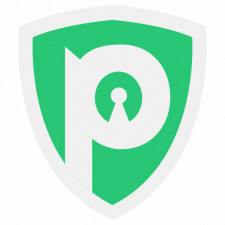 Quantum computers will be able to override traditional encryption protocols, rendering them obsolete and not fit for purpose in the future. In collaboration with Quantinuum, PureVPN is taking the first steps to combatting the threat posed by quantum computers to users.
ROAD TOWN, Virgin Islands (British), April 26, 2022 (Newswire.com) - Virtual Private Network PureVPN is introducing a quantum-resistant feature on its OpenVPN protocol, providing its 3 million users more security and privacy than ever before as we head towards a post-quantum world.
PureVPN has partnered with Quantinuum, the world's largest integrated quantum computing company, to deploy Quantum-Resistant Encryption Keys - the first part of its quantum-resistant capability. Using Quantinuum's cyber platform, Quantum Origin, PureVPN has been able to create and deploy encryption keys generated using a verifiable quantum process, which are more secure than keys from unverified, classical processes.
The revolutionary technology will future-proof PureVPN users against threats to their data and privacy and provide an added advantage of strengthened privacy, enhanced remote work security, safer online banking and crypto transactions and an added layer of protection from illegal surveillance.
The feature will be initially rolled out in the US, the UK, Australia, Canada, Germany and the Netherlands on Windows, Mac, iOS and Android apps.
Uzair Gadit, Co-Founder & CEO, PureVPN remarked: "This announcement is our commitment to privacy and technological advancement in the information age. When quantum computers raise the stakes between codemakers and codebreakers, we want to be on the right side of history, or in this case, the future."
While the threat posed by quantum computers may seem distant, there is an urgency to remain protected and prepared against such long-term dangers.
According to Duncan Jones, Head of Cybersecurity at Quantinuum: "Encryption keys are a fundamental part of securing sensitive data. Using encryption keys generated from a verifiable quantum source enhances security above what is available today, and takes risks off the table at a time where the cyber threat has never been higher."
In addition to strengthening encryption keys, PureVPN is progressing a transitional plan to quantum-resistant algorithms, which are currently going through an approval process by NIST.
PureVPN is committed to providing digital safety, while making sure its users have the safest and most seamless experience online. The VPN service continues serving its 3 million+ satisfied customers with 6500+ servers in 78+ countries.
Source: PUREVPN
Share: