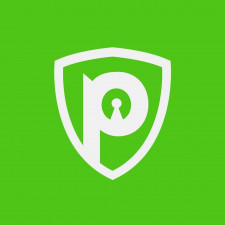 Black Friday is still a few weeks away, but a certain VPN brand has decided that it just can't wait. PureVPN is starting Black Friday celebrations early by offering 81% off on its 2-year plan.
ROAD TOWN, Virgin Islands (British), November 2, 2021 (Newswire.com) - PureVPN is unveiling early access to its Black Friday deal by offering a massive 81% discount on its 2-year plan. Users will only have to pay $2.04 per month for the next two years after signing up with the 81% discount. This means that deal hunters can save as much as $213.6 while they enjoy all the amazing security, privacy, and streaming features available with PureVPN.
The need for a VPN today is greater than ever. While a majority of the world is coming to terms with the new normal, and a big part of the workforce learns to work remotely, the horrors that live on the internet are more dangerous than they have ever been. Online surveillance remains a problem for privacy-conscious people. Cyberattacks are more common than ever. In this scenario, the security offered by a premium VPN service is much needed.
"Our research suggests that privacy and security are much more important motivations for customers who want a VPN," Uzair Gadit, CEO of PureVPN, pointed out in a recent interview on Forbes. "The Covid-19 crisis, for example, has seen a surge in remote working, with people often connecting to the internet in public venues on unsecured networks, where their security, if not protected by a VPN, can easily be compromised."
This is where the importance of PureVPN's early Black Friday deal comes in. PureVPN is the most reliable premium VPN service on the internet that offers some of the most secure features. With PureVPN, users can enjoy end-to-end encryption, Wi-Fi protection, Internet Kill Switch, and a global network of 6,500 servers with 20 Gbps speeds.
While the VPN brand is offering early access to the Black Friday deal, it is high time for netizens to grab it before it expires and save themselves from all the horrors that are living and thriving on the internet.
Source: PureVPN
Share: