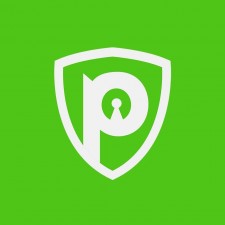 The majority of internet users are concerned about the safety and privacy of their online data. And they seek ways to protect their privacy. PureVPN educates them on how they can go about it.
HONG KONG, February 8, 2020 (Newswire.com) - According to a survey, 77 percent of people who fell victim to identity theft reported emotional distress. Identity theft isn't the only point of concern for internet users globally. In fact, many other cyber threats are equally, or even more, distressing. For instance, threats like WannaCry are potentially able to not only paralyze many business or healthcare operations but also damage the financial infrastructure. "Safer Internet Day offers the perfect opportunity for organizations working in the privacy and security industry to spread the awareness of online privacy," says PureVPN.
Data breaches have become a common occurrence in the present era. While the world thought that the years preceding 2019 were the worse, 2019 proved them wrong. For instance, in late 2019, Troia and Diachenko discovered that an unprotected server, owned by ElasticSearch, contained four terabytes of personally identifiable information, which translated into 4 billion records. Similarly, a security researcher revealed in April 2019 that two third-party Facebook apps ended up exposing 540 million records.
"With so much of our data readily available online, being safe on the Internet isn't a choice. It's a must. The first step towards online safety is to be 'aware' of the different kinds of threats and vulnerabilities that lurk on the internet and how you can help your kids to not fall victim to them," says PureVPN.
To educate the community on this Safer Internet Day, the VPN provider has published "online privacy" awareness blogs discussing internet safety measures for kids, prevention of cyberbullying, identity theft and prevention methods, and cellphone spying and prevention.
The VPN provider is also an official supporter of SID, celebrating this global initiative since 2019.
Source: PureVPN
Share: